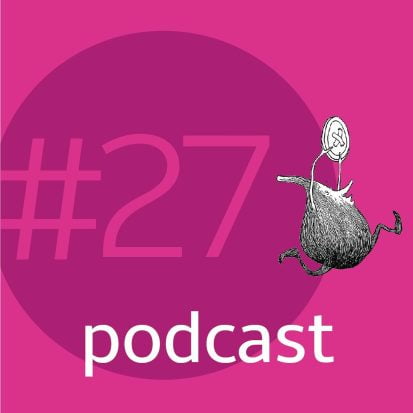 #27 – A Colony of Collective Nouns
Leave a review
Jump aboard our sieve with this army of ants, troop of baboons, bunch of bananas, swarm of bees and litter of kittens as they set sail to the land of collective nouns. On this episode we'll define collective noun, hear original collective noun poems read by a bevy of Buttons & Figs kids and we'll find out whether Inspector Fig solves the case about a misuse of a collective noun…Dunnn-da-dunt-dunt-duuuuun. for more wordplay fun visit www.buttonsandfigs.com
---
© CalicoCast
|
00:17:24
|
Episode One: #1 – The Jumblies
This is an Episodic show. You can listen to it in any order, but
episode one
is always a great place to start.
Full Episode description
Jump aboard our sieve with this army of ants, troop of baboons, bunch of bananas, swarm of bees and litter of kittens as they set sail to the land of collective nouns. On this episode we'll define collective noun, hear original collective noun poems read by a bevy of Buttons & Figs kids and we'll find out whether Inspector Fig solves the case about a misuse of a collective noun…Dunnn-da-dunt-dunt-duuuuun. for more wordplay fun visit www.buttonsandfigs.com
---
© CalicoCast
| Status: Active, 177 episodes | Kind: Episodic
|
Episode URL
---
The content, Artwork and advertising within this podcast is not owned or affiliated with Sound Carrot and remain the property of their respective owners.