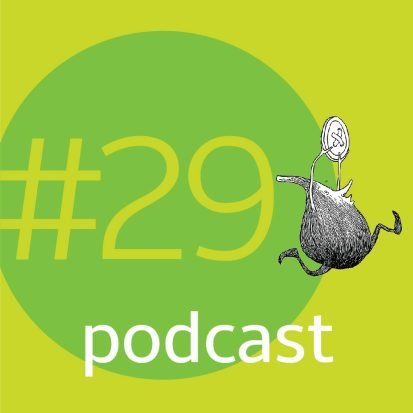 #29 – Punny Puns
Leave a review
Lettuce sieve we can sail in our sieve to the land of punny puns! Join us for this punny episode and hear opunions and advice from none other than the 2017 O'Henry Pun Champion – Southpaw Jones! He'll be sharing some tips and tricks for how you can be punny too, and we have Buttons & Figs kids, Sophia and Angelo, sharing some groan worthy puns they found at the library. Be sure to include your podcast listening as part of your summer reading program! For more reading ideas and wordplay punnery visit www.buttonsandfigs.com
---
© CalicoCast
|
00:15:46
|
Episode One: #1 – The Jumblies
This is an Episodic show. You can listen to it in any order, but
episode one
is always a great place to start.
Full Episode description
Lettuce sieve we can sail in our sieve to the land of punny puns! Join us for this punny episode and hear opunions and advice from none other than the 2017 O'Henry Pun Champion – Southpaw Jones! He'll be sharing some tips and tricks for how you can be punny too, and we have Buttons & Figs kids, Sophia and Angelo, sharing some groan worthy puns they found at the library. Be sure to include your podcast listening as part of your summer reading program! For more reading ideas and wordplay punnery visit www.buttonsandfigs.com
---
© CalicoCast
| Status: Active, 177 episodes | Kind: Episodic
|
Episode URL
---
The content, Artwork and advertising within this podcast is not owned or affiliated with Sound Carrot and remain the property of their respective owners.