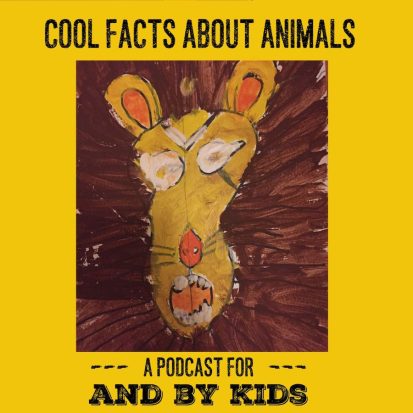 Cheetah
Leave a review
Animal-lover Grady, age 7, is joined by his 5-year-old sister Clara, 3-year-old brother Theo, and cough cough year-old mother Ali to discuss cool things about animals. A different animal will be featured each week. On this first episode, we will be discussing the mighty cheetah. **Correction – Grady mistakenly said "water beast" instead of water buffalo. Questions/suggestions? Email us coolfactsaboutanimals@gmail.com and follow us on Facebook at https://www.facebook.com/coolfactaboutanimals/
---
© Cool Facts About Animals
|
05:30
|
Episode One: Cheetah
This is an Episodic show. You can listen to it in any order, but
episode one
is always a great place to start.
Full Episode description
Animal-lover Grady, age 7, is joined by his 5-year-old sister Clara, 3-year-old brother Theo, and cough cough year-old mother Ali to discuss cool things about animals. A different animal will be featured each week. On this first episode, we will be discussing the mighty cheetah. **Correction – Grady mistakenly said "water beast" instead of water buffalo. Questions/suggestions? Email us coolfactsaboutanimals@gmail.com and follow us on Facebook at https://www.facebook.com/coolfactaboutanimals/
---
© Cool Facts About Animals
| Status: Active, 165 episodes | Kind: Episodic
|
Episode URL
---
The content, Artwork and advertising within this podcast is not owned or affiliated with Sound Carrot and remain the property of their respective owners.