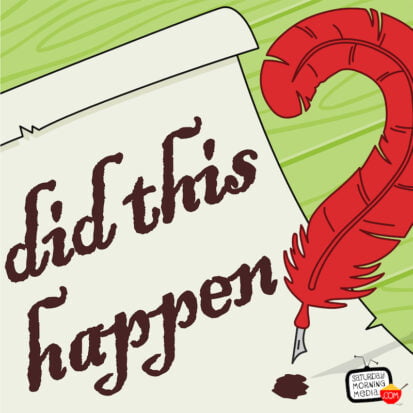 Did This Happen? EPISODE #118 "Lascaux Cave Paintings!"
Leave a review
The caves in Lascaux feature thousands of Paleolithic paintings along the walls. Just who painted these and why remains a mystery. We provide you with one possibility in today's episode of Did This Happen? Ug – Jonah Naga – Lilly Mother – Alison Mork Find out more about the Lascaux Cave Paintings! ©2013 Grant Baciocco/Saturday Morning Media
---
© Saturday Morning Media
| 1:00
|
Download Episode
Episode One: PROMO #001 "Endorsed By The President!"
This is an Episodic show. You can listen to it in any order, but
episode one
is always a great place to start.
Full Episode description
The caves in Lascaux feature thousands of Paleolithic paintings along the walls. Just who painted these and why remains a mystery. We provide you with one possibility in today's episode of Did This Happen? Ug – Jonah Naga – Lilly Mother – Alison Mork Find out more about the Lascaux Cave Paintings! ©2013 Grant Baciocco/Saturday Morning Media
---
Episode URL
© Saturday Morning Media | Status: inactive, 64 episodes | Kind: Episodic
---
The content, Artwork and advertising within this podcast is not owned or affiliated with Sound Carrot.