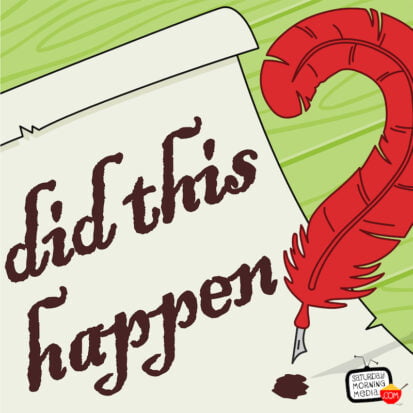 PROMO #001 "Endorsed By The President!"
Leave a review
Coming July 4, 2010, comes a brand new podcast from co-creator and head writer of The Radio Adventures of Dr. Floyd, Grant Baciocco called Did This Happen? Besides being a bite sized, family friendly look at history, it also holds the distinction of being endorsed by the President! Â Don't miss Did This Happen? when it…
---
© Saturday Morning Media
| 1:16
|
Download Episode
Episode One: PROMO #001 "Endorsed By The President!"
This is an Episodic show. You can listen to it in any order, but
episode one
is always a great place to start.
Full Episode description
Coming July 4, 2010, comes a brand new podcast from co-creator and head writer of The Radio Adventures of Dr. Floyd, Grant Baciocco called Did This Happen? Besides being a bite sized, family friendly look at history, it also holds the distinction of being endorsed by the President! Â Don't miss Did This Happen? when it…
---
Episode URL
© Saturday Morning Media | Status: inactive, 64 episodes | Kind: Episodic
---
The content, Artwork and advertising within this podcast is not owned or affiliated with Sound Carrot.