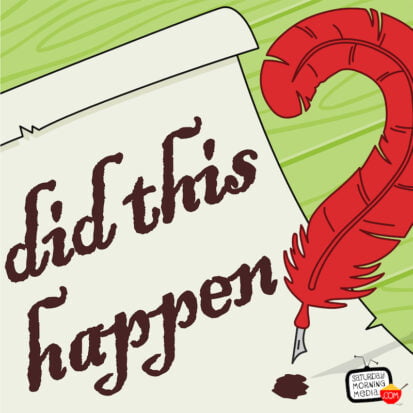 Did This Happen? EPISODE #120 "Lindbergh's Flight To Paris!"
Leave a review
Charles Lindbergh made history flying his plane, The Spirit of St. Louis, non-stop from New York to Paris in 1927. The trip took over 33 hours! Listen in to what Lindbergh may have been thinking during the halfway point in his trip in this episode of Did This Happen?! Charles Lindbergh – Grant Baciocco Find out…
---
© Saturday Morning Media
|
1:00
|
Episode One: PROMO #001 "Endorsed By The President!"
This is an Episodic show. You can listen to it in any order, but
episode one
is always a great place to start.
Full Episode description
Charles Lindbergh made history flying his plane, The Spirit of St. Louis, non-stop from New York to Paris in 1927. The trip took over 33 hours! Listen in to what Lindbergh may have been thinking during the halfway point in his trip in this episode of Did This Happen?! Charles Lindbergh – Grant Baciocco Find out…
---
© Saturday Morning Media
| Status: inactive, 110 episodes | Kind: Episodic
|
Episode URL
---
The content, Artwork and advertising within this podcast is not owned or affiliated with Sound Carrot and remain the property of their respective owners.