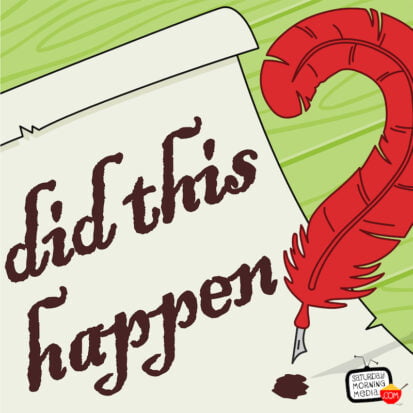 EPISODE #144 "Philo T. Farnsworth Part I!"
Leave a review
We're very lucky that Philo T. Farnsworth, as a teenager, didn't have any distractions like television to keep him from inventing…well…television. But we see some things still were just the same BEFORE television as they were after in today's episode of Did This Happen?! Mama Farnsworth – Alison Mork Philo T. Farnsworth – Grant Baciocco…
---
© Saturday Morning Media
|
1:00
|
Episode One: PROMO #001 "Endorsed By The President!"
This is an Episodic show. You can listen to it in any order, but
episode one
is always a great place to start.
Full Episode description
We're very lucky that Philo T. Farnsworth, as a teenager, didn't have any distractions like television to keep him from inventing…well…television. But we see some things still were just the same BEFORE television as they were after in today's episode of Did This Happen?! Mama Farnsworth – Alison Mork Philo T. Farnsworth – Grant Baciocco…
---
© Saturday Morning Media
| Status: inactive, 110 episodes | Kind: Episodic
|
Episode URL
---
The content, Artwork and advertising within this podcast is not owned or affiliated with Sound Carrot and remain the property of their respective owners.