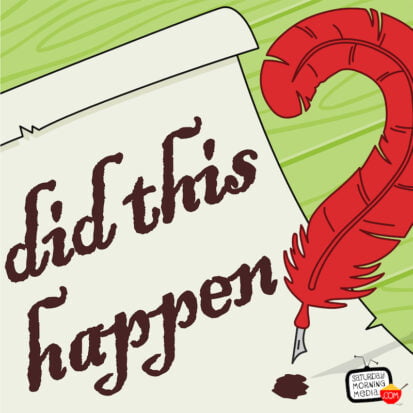 PROMO #003 "Modern Day Paul Revere!"
Leave a review
Help us spread the word about Did This Happen? – Tell your best friend about the show! – Tell your teacher about the show! – Tell your librarian! – Leave the show a review on iTunes by going here – http://itunes.apple.com/us/podcast/did-this-happen/id377668980! – Post about the show on Facebook and Twitter (kids ask your parents first)!…
---
© Saturday Morning Media
|
1:38
|
Episode One: PROMO #001 "Endorsed By The President!"
This is an Episodic show. You can listen to it in any order, but
episode one
is always a great place to start.
Full Episode description
Help us spread the word about Did This Happen? – Tell your best friend about the show! – Tell your teacher about the show! – Tell your librarian! – Leave the show a review on iTunes by going here – http://itunes.apple.com/us/podcast/did-this-happen/id377668980! – Post about the show on Facebook and Twitter (kids ask your parents first)!…
---
© Saturday Morning Media
| Status: inactive, 110 episodes | Kind: Episodic
|
Episode URL
---
The content, Artwork and advertising within this podcast is not owned or affiliated with Sound Carrot and remain the property of their respective owners.