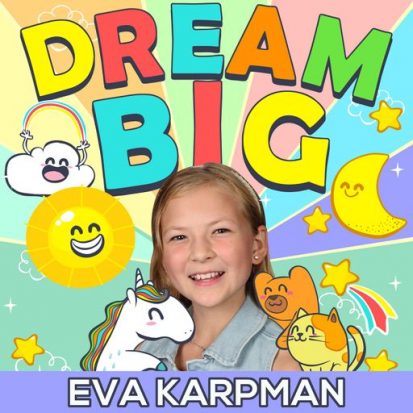 DB 113: Radha Agrawal, Daybreaker founder, On Positive Energy And Building Community
Leave a review
Radha is the co-Founder, CEO and Chief Community Architect of Daybreaker, the early morning dance and wellness move-ment that currently holds events in 25 cities and over a dozen college campuses around the world with a community of almost half a million people. Her new book BELONG answers the questions, "how the heck do I find my people?" and "How do I create large and meaningful communities in the real world?" For our show notes, visit DreamBigPodcast.com/113
---
© Dream Big Podcast
|
35:53
|
Episode: 113
|
Episode One: DB 001: Introduction | What To Expect | Meet your hosts Eva and Olga Karpman
This is an Episodic show. You can listen to it in any order, but
episode one
is always a great place to start.
Full Episode description
Radha is the co-Founder, CEO and Chief Community Architect of Daybreaker, the early morning dance and wellness move-ment that currently holds events in 25 cities and over a dozen college campuses around the world with a community of almost half a million people. Her new book BELONG answers the questions, "how the heck do I find my people?" and "How do I create large and meaningful communities in the real world?" For our show notes, visit DreamBigPodcast.com/113
---
© Dream Big Podcast
| Status: Active, 357 episodes | Kind: Episodic
|
Episode URL
---
The content, Artwork and advertising within this podcast is not owned or affiliated with Sound Carrot and remain the property of their respective owners.