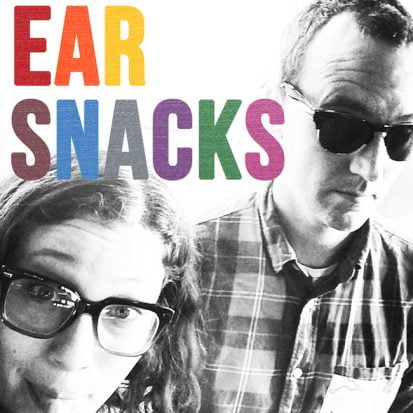 #AllKindsOfLove (a little valentine)
Leave a review
Happy Valentine's Day! Next week, we'll be celebrating by releasing a new song – but this week you can hear some of our favorite Ear Snacks segments about all kinds of love. So… what do you love? Let us know! Connect with us on earsnacks.org and social media. This episode is a part of Kids Listen sweeps. Kids Listen is a non-profit organization dedicated to bringing together the community of people creating and enjoying podcasts for kids. Check out more great podcasts for kids at kidslisten.org
---
© Andrew & Polly
|
00:11:46
|
Episode One: Episode 1: Fruit!
This is an Episodic show. You can listen to it in any order, but
episode one
is always a great place to start.
Full Episode description
Happy Valentine's Day! Next week, we'll be celebrating by releasing a new song – but this week you can hear some of our favorite Ear Snacks segments about all kinds of love. So… what do you love? Let us know! Connect with us on earsnacks.org and social media. This episode is a part of Kids Listen sweeps. Kids Listen is a non-profit organization dedicated to bringing together the community of people creating and enjoying podcasts for kids. Check out more great podcasts for kids at kidslisten.org
---
© Andrew & Polly
| Status: Active, 172 episodes | Kind: Episodic
|
Episode URL
---
The content, Artwork and advertising within this podcast is not owned or affiliated with Sound Carrot and remain the property of their respective owners.