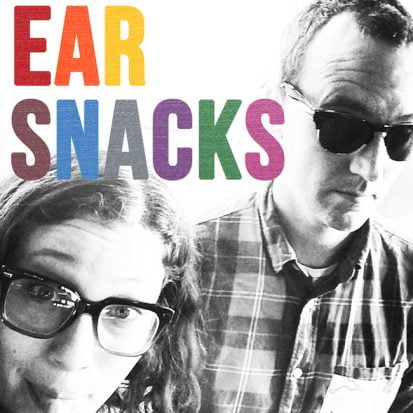 Ear Snacks Extra: Dancing Pants & Next Episode Announcement
Leave a review
We know, it's been a while. But have you heard our new summer song? Get it here: http://bit.ly/dancingpants We'll have an all-new, star-studded episode for you very soon. In the meantime, check out the archives and let us know your favorite episode from this season! For more about Ear Snacks, visit andrewandpolly.com
---
© Andrew & Polly
| 00:04:00
|
Download Episode
Episode One: Episode 1: Fruit!
This is an Episodic show. You can listen to it in any order, but
episode one
is always a great place to start.
Full Episode description
We know, it's been a while. But have you heard our new summer song? Get it here: http://bit.ly/dancingpants We'll have an all-new, star-studded episode for you very soon. In the meantime, check out the archives and let us know your favorite episode from this season! For more about Ear Snacks, visit andrewandpolly.com
---
Episode URL
© Andrew & Polly | Status: Active, 165 episodes | Kind: Episodic
---
The content, Artwork and advertising within this podcast is not owned or affiliated with Sound Carrot.