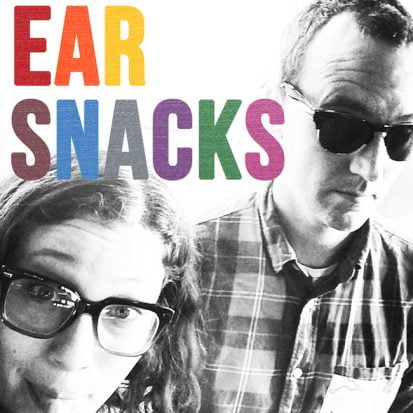 Episode 16: Letters! (Part I)
Leave a review
H-E-L-L-O! What's a letter? How old is the invention of type? How does a ballpoint pen work? Andrew & Polly investigate… Ana Gomez-Bernaus explains the art of typography and designing your own letters, and The Pen Addict's Brad Dowdy muses on drawing miniature cities and writing letters to baseball players to get their autographs. Parts of this episode were recorded live at the Strathmore Performing Arts Center in North Bethesda, MD. For more information, check out: Ana Gomez-Bernaus's lettering art: http://anenocena.com/ The Pen Addict Website: http://www.penaddict.com/ The Pen Addict Podcast: https://itunes.apple.com/us/podcast/the-pen-addict/id909109717?mt=2 Strathmore Performing Arts Center: https://www.strathmore.org/
---
© Andrew & Polly
|
00:20:47
|
Season: 1
|
Episode: 16
|
Episode One: Episode 1: Fruit!
This is an Episodic show. You can listen to it in any order, but
episode one
is always a great place to start.
Full Episode description
H-E-L-L-O! What's a letter? How old is the invention of type? How does a ballpoint pen work? Andrew & Polly investigate… Ana Gomez-Bernaus explains the art of typography and designing your own letters, and The Pen Addict's Brad Dowdy muses on drawing miniature cities and writing letters to baseball players to get their autographs. Parts of this episode were recorded live at the Strathmore Performing Arts Center in North Bethesda, MD. For more information, check out: Ana Gomez-Bernaus's lettering art: http://anenocena.com/ The Pen Addict Website: http://www.penaddict.com/ The Pen Addict Podcast: https://itunes.apple.com/us/podcast/the-pen-addict/id909109717?mt=2 Strathmore Performing Arts Center: https://www.strathmore.org/
---
© Andrew & Polly
| Status: Active, 177 episodes | Kind: Episodic
|
Episode URL
---
The content, Artwork and advertising within this podcast is not owned or affiliated with Sound Carrot and remain the property of their respective owners.