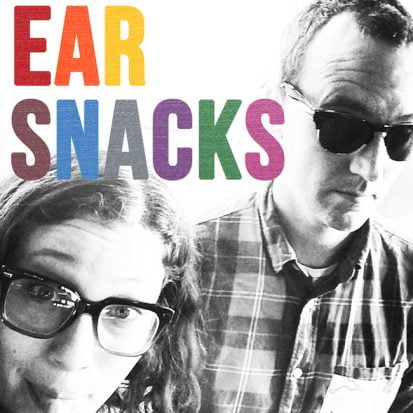 Extra: Facts! (Steven Drozd)
Leave a review
Fact: Steve Burns (Blues Clues) and Steven Drozd (The Flaming Lips) formed a kids band called STEVENSTEVEN. Fact: Andrew & Polly interviewed Steven Drozd. About facts. Opinion: It was awesome. Discussion topics include: his socks, Brian Eno, the six wives of Henry VIII, naming bands, other Stevens, infinite beats, the speed of light, and snacks. For more about Ear Snacks: andrewandpolly.com
---
© Andrew & Polly
|
00:18:58
|
Episode One: Episode 1: Fruit!
This is an Episodic show. You can listen to it in any order, but
episode one
is always a great place to start.
Full Episode description
Fact: Steve Burns (Blues Clues) and Steven Drozd (The Flaming Lips) formed a kids band called STEVENSTEVEN. Fact: Andrew & Polly interviewed Steven Drozd. About facts. Opinion: It was awesome. Discussion topics include: his socks, Brian Eno, the six wives of Henry VIII, naming bands, other Stevens, infinite beats, the speed of light, and snacks. For more about Ear Snacks: andrewandpolly.com
---
© Andrew & Polly
| Status: Active, 172 episodes | Kind: Episodic
|
Episode URL
---
The content, Artwork and advertising within this podcast is not owned or affiliated with Sound Carrot and remain the property of their respective owners.