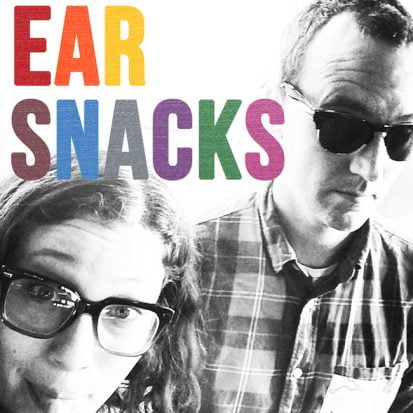 For Parents: How Does This Get Made
Leave a review
Eliza Gregory interviews Andrew & Polly about how and why they make Ear Snacks, a radical podcast for kids. We discuss media from our childhood, how our parenting style plays a role in the design of the show and our plans for season 2. For more information or to find out how to be on the show, visit earsnacks.org Eliza Gregory is an artist and educator. For more about Eliza, visit:  www.elizagregory.org || For more awesome podcasts for kids, check out the Kids Listen app: http://apple.co/2w
---
© Andrew & Polly
|
00:39:17
|
Episode One: Episode 1: Fruit!
This is an Episodic show. You can listen to it in any order, but
episode one
is always a great place to start.
Full Episode description
Eliza Gregory interviews Andrew & Polly about how and why they make Ear Snacks, a radical podcast for kids. We discuss media from our childhood, how our parenting style plays a role in the design of the show and our plans for season 2. For more information or to find out how to be on the show, visit earsnacks.org Eliza Gregory is an artist and educator. For more about Eliza, visit:  www.elizagregory.org || For more awesome podcasts for kids, check out the Kids Listen app: http://apple.co/2w
---
© Andrew & Polly
| Status: Active, 176 episodes | Kind: Episodic
|
Episode URL
---
The content, Artwork and advertising within this podcast is not owned or affiliated with Sound Carrot and remain the property of their respective owners.