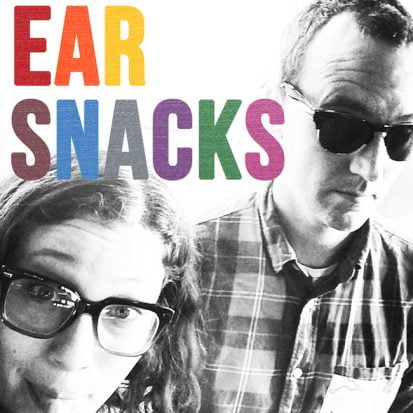 Roadtrip Mixtape
Leave a review
01 Trail of Hearts by Underbirds 02 Lighten Your Load by The Okee Dokee Brothers 03 Sunshine Family by Mista Cookie Jar and Aaron Nigel Smith 04 Camp Songs by KB Whirly 05 Mr. Spaceman by Randy Kaplan 06 Paletero Man by Lucky Diaz and the Family Jam Band (and us!) 07 In Your Biz by Mike Phirman 08 City of Hills by Frances England 09 Hey, Hat by Andrew & Polly Find out more at www.earsnacks.org
---
© Andrew & Polly
|
00:32:51
|
Episode One: Episode 1: Fruit!
This is an Episodic show. You can listen to it in any order, but
episode one
is always a great place to start.
Full Episode description
01 Trail of Hearts by Underbirds 02 Lighten Your Load by The Okee Dokee Brothers 03 Sunshine Family by Mista Cookie Jar and Aaron Nigel Smith 04 Camp Songs by KB Whirly 05 Mr. Spaceman by Randy Kaplan 06 Paletero Man by Lucky Diaz and the Family Jam Band (and us!) 07 In Your Biz by Mike Phirman 08 City of Hills by Frances England 09 Hey, Hat by Andrew & Polly Find out more at www.earsnacks.org
---
© Andrew & Polly
| Status: Active, 177 episodes | Kind: Episodic
|
Episode URL
---
The content, Artwork and advertising within this podcast is not owned or affiliated with Sound Carrot and remain the property of their respective owners.