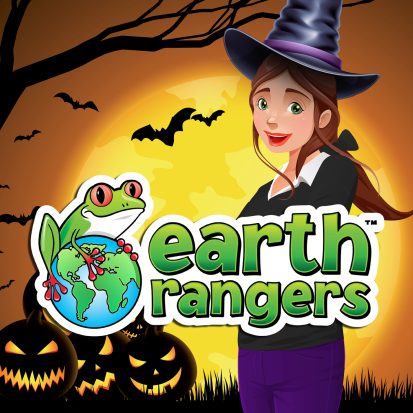 Bonus: Halloween Animals
Leave a review
Earth Ranger Emma is on a midnight assignment in the deep dark forest, trying to stay warm next to the camp fire in this dark and foggy night. What better opportunity to explore all things Halloween, from bats to cats to "holy cow, what WAS that?!"-s
---
© Gen-Z Media
|
00:08:20
|
Episode One: Trailer: Introducing… the Earth Rangers podcast!
This is an Episodic show. You can listen to it in any order, but
episode one
is always a great place to start.
Full Episode description
Earth Ranger Emma is on a midnight assignment in the deep dark forest, trying to stay warm next to the camp fire in this dark and foggy night. What better opportunity to explore all things Halloween, from bats to cats to "holy cow, what WAS that?!"-s
Come along and get ready to have a howlin' good time!
See Privacy Policy at https://art19.com/privacy and California Privacy Notice at https://art19.com/privacy#do-not-sell-my-info.
---
© Gen-Z Media
| Status: Active, 66 episodes | Kind: Episodic
|
Episode URL
---
The content, Artwork and advertising within this podcast is not owned or affiliated with Sound Carrot and remain the property of their respective owners.