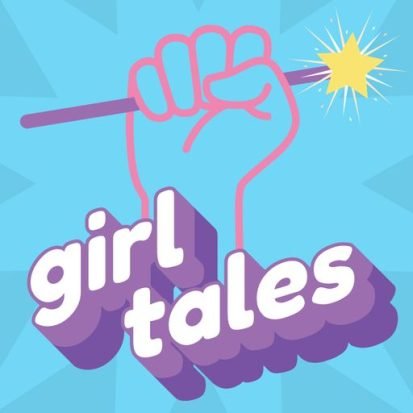 Fern and Mother Nature by Laine Farber
Leave a review
When Fern's cousins come to visit, she never expected they'd turn to trees and she'd have to save both them and the whole world. But when Mother Nature presents her with a challenge, Fern rises to the occasion! Writer: Laine Farber Voice-Over Artists: Lola Cox, Krystal Martinez, Renato Nicastro, Jasmine Romero, and Eva Williams Producer: Megan Bagala Executive Producer and Host: Rebecca Cunningham Links for the Grownups! Patreon Girl Tales Events Girl Tales Store Rebecca's Newsletter Facebook Instagram Buy the Girl Tales Team a Coffee
---
© Girl Tales
|
00:34:27
|
Episode One: Anansi, Nina, and Bibi by Breana Venablé
This is an Episodic show. You can listen to it in any order, but
episode one
is always a great place to start.
Full Episode description
When Fern's cousins come to visit, she never expected they'd turn to trees and she'd have to save both them and the whole world. But when Mother Nature presents her with a challenge, Fern rises to the occasion!
Writer: Laine Farber
Voice-Over Artists: Lola Cox, Krystal Martinez, Renato Nicastro, Jasmine Romero, and Eva Williams
Producer: Megan Bagala
Executive Producer and Host: Rebecca Cunningham
Links for the Grownups!
Patreon
Girl Tales Events
Girl Tales Store
Rebecca's Newsletter
Facebook
Instagram
Buy the Girl Tales Team a Coffee
---
© Girl Tales
| Status: Active, 39 episodes | Kind: Episodic
|
Episode URL
---
The content, Artwork and advertising within this podcast is not owned or affiliated with Sound Carrot and remain the property of their respective owners.