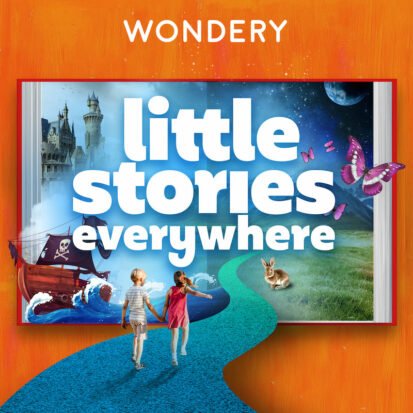 Encore: The Onion Who Made Everyone Cry
Leave a review
Onion is a sweet, kind soul, who'd love more than anything to fit in and have friends in the garden. But his strong scent makes it impossible for others to be around him without bursting into tears! But all that's about to change, when the onion enters the garden talent show to finally prove to everyone what he's made of…
---
© Wondery
|
00:18:10
|
Season: 9
|
Episode: 11
|
Episode One: Introducing Little Stories Everywhere
This is an Episodic show. You can listen to it in any order, but
episode one
is always a great place to start.
Full Episode description
Onion is a sweet, kind soul, who'd love more than anything to fit in and have friends in the garden. But his strong scent makes it impossible for others to be around him without bursting into tears! But all that's about to change, when the onion enters the garden talent show to finally prove to everyone what he's made of…
See Privacy Policy at https://art19.com/privacy and California Privacy Notice at https://art19.com/privacy#do-not-sell-my-info.
---
© Wondery
| Status: Active, 101 episodes | Kind: Episodic
|
---
The content, Artwork and advertising within this podcast is not owned or affiliated with Sound Carrot and remain the property of their respective owners.