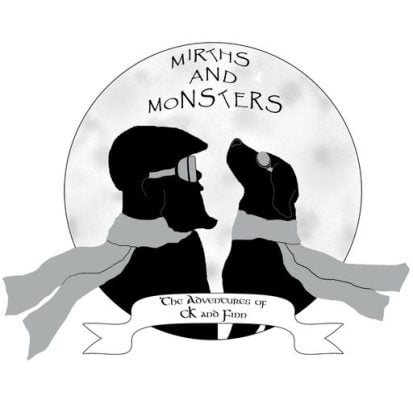 Mirths and Monsters Episode 15-The Trials of Hercules
Leave a review
Welcome to the crossover episode. Myself and the good nightmares podcast are both doing Hercules. Mine is family friendly while Good Nightmares is 16+
---
© CK
|
32:14
|
Episode One: Mirths and Monsters part 1-The Haggis
This is an Episodic show. You can listen to it in any order, but
episode one
is always a great place to start.
Full Episode description
Welcome to the crossover episode. Myself and the good nightmares podcast are both doing Hercules. Mine is family friendly while Good Nightmares is 16+
You can connect with good nightmares on twiiter and instagram @goodnightmare_s, facebook, look for goodnightmarepod and email goodnightmare_s@outlook.com
As for myself @mirthsnmonsters-twitter, mirths and monsters pod-instagram and join the other mirthers at mirths and monsters group aka finn's fanclub.
Patron is available at www.patron.podbean.com/mirthsandmonsters it starts at $1 and anything is welcome.
Slantie my friends!
Support this show http://supporter.acast.com/mirthsandmonsters.
---
See acast.com/privacy for privacy and opt-out information.
---
© CK
| Status: Active, 109 episodes | Kind: Episodic
|
Episode URL
---
The content, Artwork and advertising within this podcast is not owned or affiliated with Sound Carrot and remain the property of their respective owners.