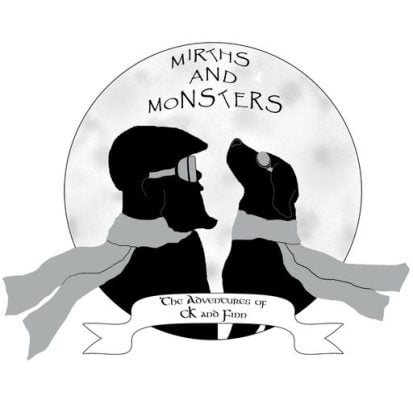 Mirths and Monsters episode 16-The Mothman Part 1
Leave a review
Na na na na na na na na, na na na na na na na na MOTHMAN!
---
© CK
|
23:46
|
Episode One: Mirths and Monsters part 1-The Haggis
This is an Episodic show. You can listen to it in any order, but
episode one
is always a great place to start.
Full Episode description
Na na na na na na na na, na na na na na na na na MOTHMAN!
First of a two parter about one of the most famous cryptids that there has been. Where do the men in black fit in? Will me and Finn ever get to finish a sandwich?!
Find me on twitter-@mirthsnmonsters
Instagram-mirthsandmonsterpod
Facebook page mirths and monsters, also mirths and monsters facebook group AKA finn's fanclub.
I now have a patreon page www.patreon.com/mirthsandmonsters I still have my podbean patron page if you prefer. www.patron.podbean.com/mirthsandmonsters rewards start at $1 and there is plenty to cathch your eye.
This episodes promos are true crime fan club and Augie P's short stories, please subscribe to them both, you can thank me later.
Support this show http://supporter.acast.com/mirthsandmonsters.
---
See acast.com/privacy for privacy and opt-out information.
---
© CK
| Status: Active, 108 episodes | Kind: Episodic
|
Episode URL
---
The content, Artwork and advertising within this podcast is not owned or affiliated with Sound Carrot and remain the property of their respective owners.