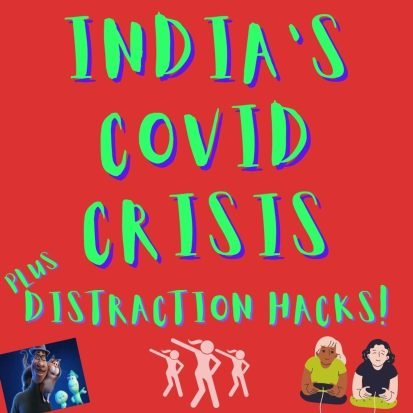 India's COVID crisis, world dance day, virtual Olympics, Asian dog holiday
Leave a review
As India buckles under a COVID crisis, we hear from our kid correspondent who's recovered from the virus, plus an episode full of distraction hacks from dancing, to Olympic "gaming" (yes, gaming), a civics lesson in US trials plus pet love in Central Asia 
---
© Lyndee Prickitt
|
00:26:43
|
Episode: 44
|
Episode One: Newsy Jacuzzi – The Beginning!
This is an Episodic show. You can listen to it in any order, but
episode one
is always a great place to start.
Full Episode description
As India buckles under a COVID crisis, we hear from our kid correspondent who's recovered from the virus, plus an episode full of distraction hacks from dancing, to Olympic "gaming" (yes, gaming), a civics lesson in US trials plus pet love in Central Asia 
---
© Lyndee Prickitt
| Status: Active, 155 episodes | Kind: Episodic
|
Episode URL
---
The content, Artwork and advertising within this podcast is not owned or affiliated with Sound Carrot and remain the property of their respective owners.