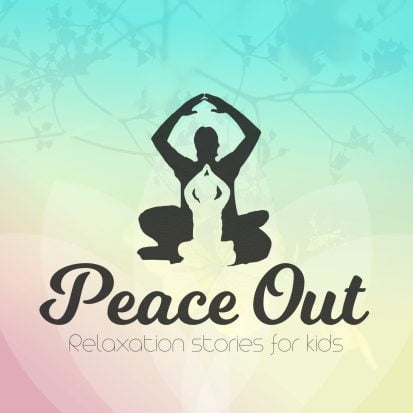 The Deep Dark
Leave a review
Sometimes we may feel like we're in a black hole, where light, happiness, and hope have disappeared. We talk about some ways to calm, cheer, and comfort ourselves, and also encourage anyone who experiences BIG feelings of sadness that are too heavy to carry on their own to reach out to a trust grown up
---
© Chanel Tsang
|
14:50
|
Season: 3
|
Episode: 8
|
Episode One: Don't React, Respond!
This is an Episodic show. You can listen to it in any order, but
episode one
is always a great place to start.
Full Episode description
Sometimes we may feel like we're in a black hole, where light, happiness, and hope have disappeared. We talk about some ways to calm, cheer, and comfort ourselves, and also encourage anyone who experiences BIG feelings of sadness that are too heavy to carry on their own to reach out to a trust grown up
If you don't feel like you can talk to someone you know, you can use one of these free services:Canada, call Kids Help Phone at 1-800-668-6868 for support 24/7 or text CONNECT to 686868.UK, call Childline on 0800 1111 or online chat with a councillor USA, call Your Life Your Voice 24/7 at 1-800-448-3000​​ or text VOICE to 20121Australia, call Kids Helpine on 1800 55 1800 or webchat with a councillorOther locations: Visit Child Helpline International and find a service need where you live
This season we're heading out to space, and with that, we are introducing a new feature: SafeSPACE. If your child would like to share where/who/what their safe, happy, or calm space is, please send in a recording of them, picture, or message to peaceout@bedtime.fm or on our Facebook page @bedtimefm or Twitter @peaceoutpodcast. We'd love to hear what makes them feel this way and why and we'll share it on a future episode or on our social media!
Links
Full transcript of each episode is available upon request from peaceout@bedtime.fm.
Peace out and peace within.
Why not listen to more of Peace Out from Bedtime FM
Drop us an email to hello@bedtime.fm, or follow us on Facebook or Twitter
---
© Chanel Tsang
| Status: Active, 98 episodes | Kind: Episodic
|
Episode URL
---
The content, Artwork and advertising within this podcast is not owned or affiliated with Sound Carrot and remain the property of their respective owners.