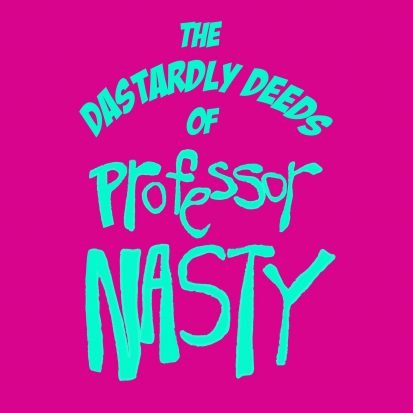 THE DASTARDLY DEEDS OF PROFESSOR NASTY Trailer
Leave a review
Follow the Professor Nasty Universe:
Website: https://www.professornasty.com
---
© MerryVille Productions |
Download Episode
Start here: THE DASTARDLY DEEDS OF PROFESSOR NASTY Trailer This is a serialised ongoing story, so jumping in at episode 10, for example, could confuse matters. Give episode one a try, and if you like it; listen to things from there.


Full Episode description
Follow the Professor Nasty Universe:
Website: https://www.professornasty.com
Facebook: https://www.facebook.com/professornastyuniverse
Instagram: https://www.instagram.com/professornastyuniverse
Twitter: https://twitter.com/ProfessorNU
Donate to the PNU here: https://www.professornasty.com/donate
Become an Official Fan here: https://www.patreon.com/professornastyuniverse
---
Episode URL
© MerryVille Productions | Status: Active, 7 episodes | Kind: Story
---
The content, Artwork and advertising within this podcast is not owned or affiliated with Sound Carrot.