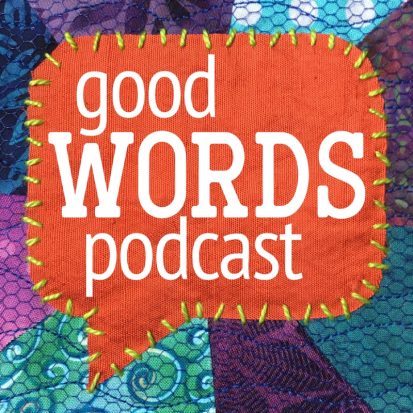 S2, E21 – RETROSPECTIVE (GWP Earpetizer)
Leave a review
Host Lynn Hickernell welcomes the new year with a Kids Listen Sweeps episode of the Good Words Podcast about the word, "retrospective." Featured in this bonus episode: a "Say What?!?" segment about the expression, "Hindsight is 20/20," a poem by Emily Dickinson, a reprise of favorite jokes from past episodes, and, "Clear," from Miss Lynn's song cycle, "Bottle Builder."  
---
© Lynn Hickernell
|
11:41
|
Season: 2
|
Episode: 21
|
Episode One: S1, E1 – INEFFABLE (GWP earpetizer)
This is an Episodic show. You can listen to it in any order, but
episode one
is always a great place to start.
Full Episode description
Host Lynn Hickernell welcomes the new year with a Kids Listen Sweeps episode of the Good Words Podcast about the word, "retrospective." Featured in this bonus episode: a "Say What?!?" segment about the expression, "Hindsight is 20/20," a poem by Emily Dickinson, a reprise of favorite jokes from past episodes, and, "Clear," from Miss Lynn's song cycle, "Bottle Builder."
---
© Lynn Hickernell
| Status: Inactive, 52 episodes | Kind: Episodic
|
Episode URL
---
The content, Artwork and advertising within this podcast is not owned or affiliated with Sound Carrot and remain the property of their respective owners.