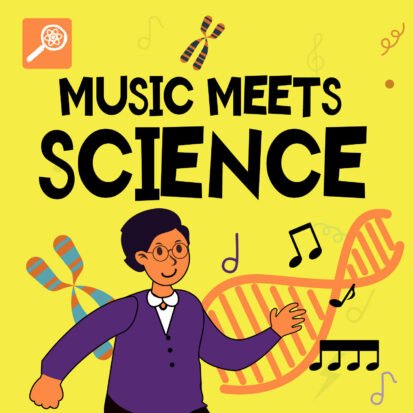 Music Meets Science
Leave a review
What happens when a scientist is also a musician? For Barbara McClintock, the combination may have led the way to a Nobel Prize in genetics. Science historian Jocelyn Bosley tells us the story of Barbara's remarkable life, and how her experience playing banjo in a jazz band (yes) helped her discover "jumping genes."
---
© Tumble Media
|
00:17:01
|
Episode One: The Mystery of the Barton Springs Salamander with Dr. Hayley Gillespie
This is an Episodic show. You can listen to it in any order, but
episode one
is always a great place to start.
Full Episode description
What happens when a scientist is also a musician? For Barbara McClintock, the combination may have led the way to a Nobel Prize in genetics. Science historian Jocelyn Bosley tells us the story of Barbara's remarkable life, and how her experience playing banjo in a jazz band (yes) helped her discover "jumping genes."
This is a very musical episode, with special guest jazz banjoist Mick Sullivan of The Past & The Curious! We highly recommend his history podcast.
Want to hear more from our interview with Jocelyn? Listen to our exclusive interview episode on Patreon, available to those who pledge just $1 or more a month!
We have more resources to learn about Barbara McClintock on our website, as well as links to Jocelyn's podcast, Science! With Friends. Just go to sciencepodcastforkids.com!
—
This episode is sponsored by
· Anchor: The easiest way to make a podcast. https://anchor.fm/app
---
© Tumble Media
| Status: Active, 203 episodes | Kind: Episodic
|
Episode URL
---
The content, Artwork and advertising within this podcast is not owned or affiliated with Sound Carrot and remain the property of their respective owners.