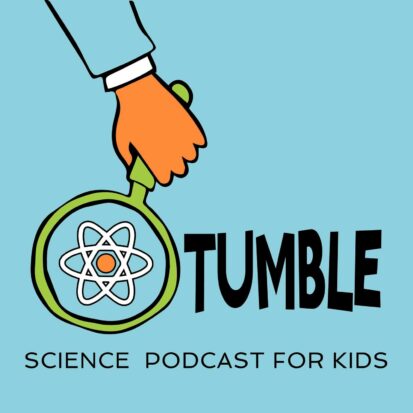 Episode One: The Mystery of the Barton Springs Salamander with Dr. Hayley Gillespie
This is an Episodic show. You can listen to it in any order, but
episode one
is always a great place to start.
Full Episode description
The People of the Snow with Kelly Elder
Why does it snow, where does it snow, and why are snowflakes not the same size or shape? We jump into a pile of snow questions, and find a very different kind of science in the snowy Arctic. Kelly Elder, a snow hydrologist, tells the story of how scientists work with the Inuit people to understand how snow is changing in a warming world.
More information about this episode on our blog at tumblepodcast.com
For an ad-free version of the podcast, educational materials, a Tumble t-shirt, and a shoutout on the show, support us at patreon.com/tumblepodcast
Let us know how you use Tumble. Send us your questions and drawings! Email us at tumblepodcast@gmail.com
Don't forget to subscribe and leave us a review on iTunes or Stitcher. Thanks for listening!
—
This episode is sponsored by
· Anchor: The easiest way to make a podcast. https://anchor.fm/app
---
Episode URL
© Tumble Media | Status: Active, 189 episodes | Kind: Episodic
---
The content, Artwork and advertising within this podcast is not owned or affiliated with Sound Carrot.