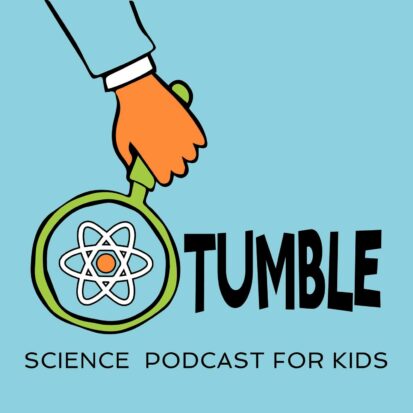 We Ain't Afraid of No Ghosts: A Tumble Halloween
Leave a review
Why do people believe in ghosts? And can science ever prove that they don't exist? We take a road trip with Dennis Waskul, a sociologist who traveled to graveyards and "haunted" houses to hear ghost stories, from the people who lived them. He wanted to find out why 50% of Americans believe in ghosts. What he discovered might spook you – in a good way! (Note: This episode is NOT scary.)
---
© Tumble Media
| 00:15:10
|
Download Episode
Episode One: The Mystery of the Barton Springs Salamander with Dr. Hayley Gillespie
This is an Episodic show. You can listen to it in any order, but
episode one
is always a great place to start.
Full Episode description
Why do people believe in ghosts? And can science ever prove that they don't exist? We take a road trip with Dennis Waskul, a sociologist who traveled to graveyards and "haunted" houses to hear ghost stories, from the people who lived them. He wanted to find out why 50% of Americans believe in ghosts. What he discovered might spook you – in a good way! (Note: This episode is NOT scary.)
—
This episode is sponsored by
· Anchor: The easiest way to make a podcast. https://anchor.fm/app
---
Episode URL
© Tumble Media | Status: Active, 189 episodes | Kind: Episodic
---
The content, Artwork and advertising within this podcast is not owned or affiliated with Sound Carrot.