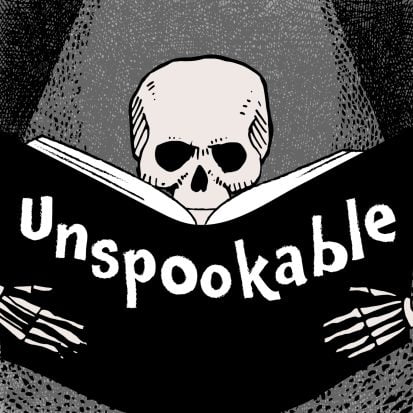 Unspookable Trailer
Leave a review
Unspookable is a family friendly look at the the histories and mysteries behind your favorite scary stories, myths and urban legends. Every week host Elise Parisian discusses such topics as Bloody Mary, Charlie Charlie and Ouija Boards to find the stories behind the scares. Are you Unspookable? (Recommended for ages 8+)
---
© Soundsington Media
|
00:01:11
|
Episode One: Unspookable Trailer
This is an Episodic show. You can listen to it in any order, but
episode one
is always a great place to start.
Full Episode description
Unspookable is a family friendly look at the the histories and mysteries behind your favorite scary stories, myths and urban legends. Every week host Elise Parisian discusses such topics as Bloody Mary, Charlie Charlie and Ouija Boards to find the stories behind the scares. Are you Unspookable? (Recommended for ages 8+)
---
© Soundsington Media
| Status: Active, 48 episodes | Kind: Episodic
|
Episode URL
---
The content, Artwork and advertising within this podcast is not owned or affiliated with Sound Carrot and remain the property of their respective owners.