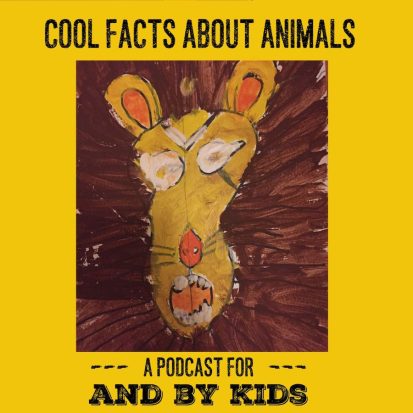 Assassin Bugs
Leave a review
In this episode of Cool Facts About Animals, we are talking about the seriously creepy assassin bug. You won't believe how they kill their prey – or what they eat for breakfast! Subscribe to our feed on iTunes (and rate us!) https://itunes.apple.com/us/podcast/id1334467437 Follow us on Facebook: https://www.facebook.com/coolfactaboutanimals/ And email us with questions, comments, or suggestions! coolfactsaboutanimals@gmail.com
---
© Cool Facts About Animals
|
08:32
|
Episode One: Cheetah
This is an Episodic show. You can listen to it in any order, but
episode one
is always a great place to start.
Full Episode description
In this episode of Cool Facts About Animals, we are talking about the seriously creepy assassin bug. You won't believe how they kill their prey – or what they eat for breakfast! Subscribe to our feed on iTunes (and rate us!) https://itunes.apple.com/us/podcast/id1334467437 Follow us on Facebook: https://www.facebook.com/coolfactaboutanimals/ And email us with questions, comments, or suggestions! coolfactsaboutanimals@gmail.com
---
© Cool Facts About Animals
| Status: Active, 165 episodes | Kind: Episodic
|
Episode URL
---
The content, Artwork and advertising within this podcast is not owned or affiliated with Sound Carrot and remain the property of their respective owners.