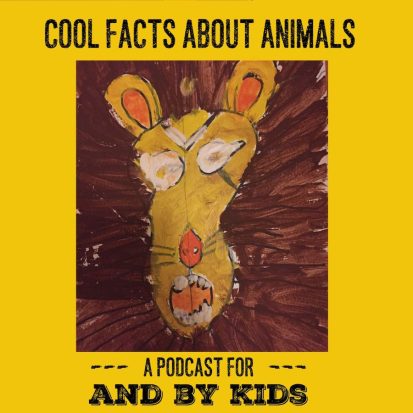 Golden Snub – Nosed Monkeys
Leave a review
In this episode, Grady and Clara share some information about the silver long-nosed giraffe. No wait–golden snub-nosed monkey. These primates live in cold weather, snuggle at night, and are super cute. Plus, a podcast first–we don't talk about poop! Find us on Facebook at @coolfactsaboutanimals Email us questions or suggestions at coolfactsaboutanimals@gmail.com
---
© Cool Facts About Animals
|
08:06
|
Episode One: Cheetah
This is an Episodic show. You can listen to it in any order, but
episode one
is always a great place to start.
Full Episode description
In this episode, Grady and Clara share some information about the silver long-nosed giraffe. No wait–golden snub-nosed monkey. These primates live in cold weather, snuggle at night, and are super cute. Plus, a podcast first–we don't talk about poop! Find us on Facebook at @coolfactsaboutanimals Email us questions or suggestions at coolfactsaboutanimals@gmail.com
---
© Cool Facts About Animals
| Status: Active, 165 episodes | Kind: Episodic
|
Episode URL
---
The content, Artwork and advertising within this podcast is not owned or affiliated with Sound Carrot and remain the property of their respective owners.