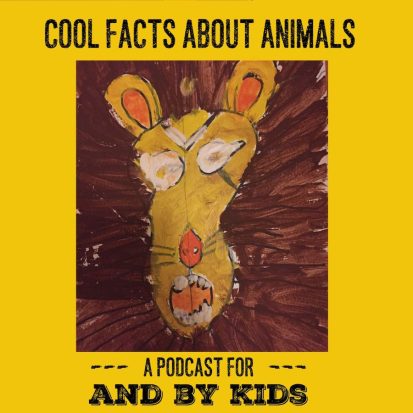 Beaver
Leave a review
On this episode of Cool Facts About Animals, the kids and I share lots of cool information about the beaver. Just a few of the things we learned–they have a "mud room" in their "lodge," along with a mini-fridge (nice man cave!), their teeth never stop growing–nor do their bodies, and they can keep water from getting into their ears and noses. There's lots more fun facts about the beaver in this episode. Check it out! Please rate and review us on iTunes. We really appreciate it! You can find us on Facebook: https://www.facebook.com/coolfactaboutanimals/ On Twitter: https://twitter.com/coolanimalspod On the web: https://coolfactsaboutanimalspodcast.wordpress.com And email us at coolfactsaboutanimals@gmail.com
---
© Cool Facts About Animals
|
15:48
|
Episode One: Cheetah
This is an Episodic show. You can listen to it in any order, but
episode one
is always a great place to start.
Full Episode description
On this episode of Cool Facts About Animals, the kids and I share lots of cool information about the beaver. Just a few of the things we learned–they have a "mud room" in their "lodge," along with a mini-fridge (nice man cave!), their teeth never stop growing–nor do their bodies, and they can keep water from getting into their ears and noses. There's lots more fun facts about the beaver in this episode. Check it out! Please rate and review us on iTunes. We really appreciate it! You can find us on Facebook: https://www.facebook.com/coolfactaboutanimals/ On Twitter: https://twitter.com/coolanimalspod On the web: https://coolfactsaboutanimalspodcast.wordpress.com And email us at coolfactsaboutanimals@gmail.com
---
© Cool Facts About Animals
| Status: Active, 165 episodes | Kind: Episodic
|
Episode URL
---
The content, Artwork and advertising within this podcast is not owned or affiliated with Sound Carrot and remain the property of their respective owners.