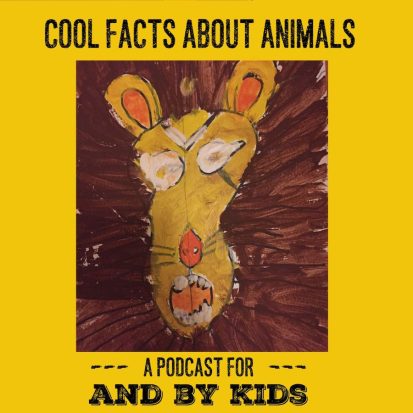 Pangolin
Leave a review
The pangolin might just be the cutest animal you've never heard of. Some of the many cool things about this animal: its tongue can be as long as a house cat; it can roll itself into a ball so protected even a lion can't get to it; and when the babies come out from their burrows for the first time, they ride on mama's back. Please rate, review and subscribe so others can find us. It really is very important, and only takes a moment. Website: coolfactsaboutanimalspodcast.wordpress.com Find us on Facebook: https://www.facebook.com/coolfactaboutanimals/ Find us on Twitter: https://twitter.com/coolanimalspod Email us at coolfactsaboutanimals@gmail.com
---
© Cool Facts About Animals
|
08:34
|
Episode One: Cheetah
This is an Episodic show. You can listen to it in any order, but
episode one
is always a great place to start.
Full Episode description
The pangolin might just be the cutest animal you've never heard of. Some of the many cool things about this animal: its tongue can be as long as a house cat; it can roll itself into a ball so protected even a lion can't get to it; and when the babies come out from their burrows for the first time, they ride on mama's back. Please rate, review and subscribe so others can find us. It really is very important, and only takes a moment. Website: coolfactsaboutanimalspodcast.wordpress.com Find us on Facebook: https://www.facebook.com/coolfactaboutanimals/ Find us on Twitter: https://twitter.com/coolanimalspod Email us at coolfactsaboutanimals@gmail.com
---
© Cool Facts About Animals
| Status: Active, 161 episodes | Kind: Episodic
|
Episode URL
---
The content, Artwork and advertising within this podcast is not owned or affiliated with Sound Carrot and remain the property of their respective owners.