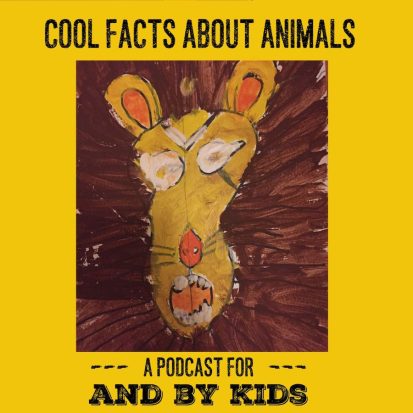 Tokay Gecko
Leave a review
Even if you aren't a big reptile fan, you should check out this episode on tokay geckos. Besides being adorable, they can also lick their eyelids, climb vertically up walls, eat their dead skin, watch their decapitated tail flap around, and more! Please don't forget to rate us, review us and subscribe! Find us on Facebook: https://www.facebook.com/coolfactaboutanimals/ Follow us on Twitter: https://twitter.com/coolanimalspod Check out our website: https://coolfactsaboutanimalspodcast.wordpress.com
---
© Cool Facts About Animals
|
13:49
|
Episode One: Cheetah
This is an Episodic show. You can listen to it in any order, but
episode one
is always a great place to start.
Full Episode description
Even if you aren't a big reptile fan, you should check out this episode on tokay geckos. Besides being adorable, they can also lick their eyelids, climb vertically up walls, eat their dead skin, watch their decapitated tail flap around, and more! Please don't forget to rate us, review us and subscribe! Find us on Facebook: https://www.facebook.com/coolfactaboutanimals/ Follow us on Twitter: https://twitter.com/coolanimalspod Check out our website: https://coolfactsaboutanimalspodcast.wordpress.com
---
© Cool Facts About Animals
| Status: Active, 165 episodes | Kind: Episodic
|
Episode URL
---
The content, Artwork and advertising within this podcast is not owned or affiliated with Sound Carrot and remain the property of their respective owners.