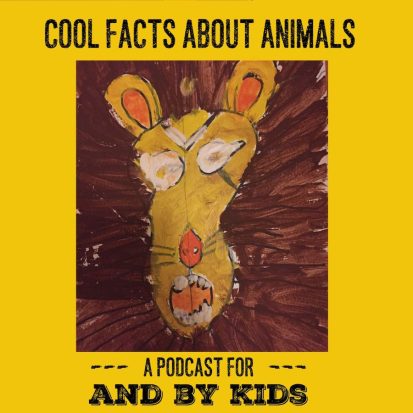 Sea Animals that Glow in the Dark
Leave a review
We are breaking our usual format today to talk about a whole bunch of animals that all have something in common: bioluminescence. Bioluminescence, besides being very hard to spell, is also very cool. It's basically when animals glow in the dark. Today we are concentrating just on some of the underwater creatures that have this trait, and why they have it – for defense, mating, luring and more. Thanks to our listener Brandon for the request! Thanks for subscribing, rating and reviewing us on iTunes! If you haven't yet, do it! You can also find us on Facebook: https://www.facebook.com/coolfactaboutanimals/ Twitter: https://twitter.com/coolanimalspod And by email: coolfactsaboutanimals@gmail.com
---
© Cool Facts About Animals
|
11:54
|
Episode One: Cheetah
This is an Episodic show. You can listen to it in any order, but
episode one
is always a great place to start.
Full Episode description
We are breaking our usual format today to talk about a whole bunch of animals that all have something in common: bioluminescence. Bioluminescence, besides being very hard to spell, is also very cool. It's basically when animals glow in the dark. Today we are concentrating just on some of the underwater creatures that have this trait, and why they have it – for defense, mating, luring and more. Thanks to our listener Brandon for the request! Thanks for subscribing, rating and reviewing us on iTunes! If you haven't yet, do it! You can also find us on Facebook: https://www.facebook.com/coolfactaboutanimals/ Twitter: https://twitter.com/coolanimalspod And by email: coolfactsaboutanimals@gmail.com
---
© Cool Facts About Animals
| Status: Active, 165 episodes | Kind: Episodic
|
Episode URL
---
The content, Artwork and advertising within this podcast is not owned or affiliated with Sound Carrot and remain the property of their respective owners.