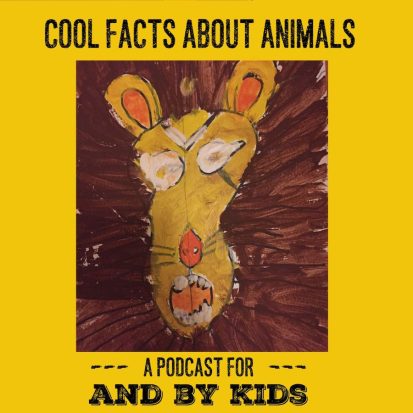 Mako Sharks
Leave a review
On this episode, we dive deep into the world of Mako sharks, thanks to a request from our listener friend Finn. These speedy, toothy animals are not only creepy looking, but also super cool. Unless maybe you're a fisherman who has had one land in your boat! (It's happened!) Do you have an idea for an episode? Email us at coolfactsaboutanimals@gmail.com Find us on Facebook: https://www.facebook.com/coolfactaboutanimals/ Find us on Twitter: https://twitter.com/coolanimalspod
---
© Cool Facts About Animals
|
14:38
|
Episode One: Cheetah
This is an Episodic show. You can listen to it in any order, but
episode one
is always a great place to start.
Full Episode description
On this episode, we dive deep into the world of Mako sharks, thanks to a request from our listener friend Finn. These speedy, toothy animals are not only creepy looking, but also super cool. Unless maybe you're a fisherman who has had one land in your boat! (It's happened!) Do you have an idea for an episode? Email us at coolfactsaboutanimals@gmail.com Find us on Facebook: https://www.facebook.com/coolfactaboutanimals/ Find us on Twitter: https://twitter.com/coolanimalspod
---
© Cool Facts About Animals
| Status: Active, 161 episodes | Kind: Episodic
|
Episode URL
---
The content, Artwork and advertising within this podcast is not owned or affiliated with Sound Carrot and remain the property of their respective owners.