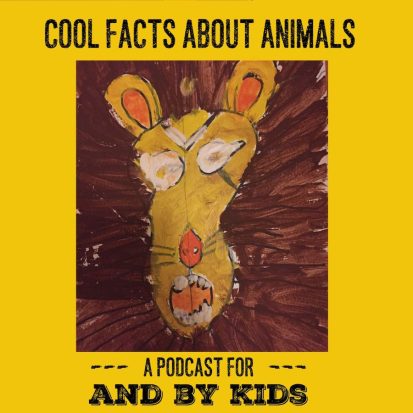 Blue Sharks
Leave a review
The blue shark is built like a super skinny airplane, can have an amazing amount of babies at a time, and has booger-like stuff in its pores. What's not cool about that? Thanks to Sawyer for this listener request! We're running low on listener suggestions! Luckily have about 6003 suggestions of our own, but we like yours better! Send them our way! Thanks to all our listeners, and for the lovely reception our podcast has received this past week. If you haven't yet, please rate and review us, and subscribe so you can get the latest episodes as soon as they drop. Facebook: @coolfactsaboutanimals Twitter: @coolanimalspod Website: coolfactsaboutanimalspodcast.wordpress.com
---
© Cool Facts About Animals
|
12:25
|
Episode One: Cheetah
This is an Episodic show. You can listen to it in any order, but
episode one
is always a great place to start.
Full Episode description
The blue shark is built like a super skinny airplane, can have an amazing amount of babies at a time, and has booger-like stuff in its pores. What's not cool about that? Thanks to Sawyer for this listener request! We're running low on listener suggestions! Luckily have about 6003 suggestions of our own, but we like yours better! Send them our way! Thanks to all our listeners, and for the lovely reception our podcast has received this past week. If you haven't yet, please rate and review us, and subscribe so you can get the latest episodes as soon as they drop. Facebook: @coolfactsaboutanimals Twitter: @coolanimalspod Website: coolfactsaboutanimalspodcast.wordpress.com
---
© Cool Facts About Animals
| Status: Active, 165 episodes | Kind: Episodic
|
Episode URL
---
The content, Artwork and advertising within this podcast is not owned or affiliated with Sound Carrot and remain the property of their respective owners.