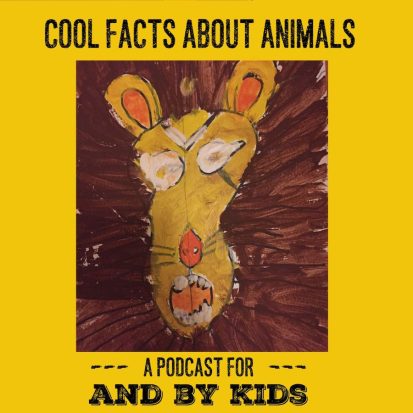 Naked Mole Rat
Leave a review
What animal never ages, might have the cure to cancer, and acts like an ant despite being a mammal? The naked mole rat! This is one of the coolest animals we've done so far. Check it out! And join us in our celebration of Animal Day on February 10! Post pictures of the animals you see to our Facebook (@coolfactsaboutanimals) or Twitter (@coolanimalspod)feeds. Suggestions for animals? Questions? Comments? Email us at coolfactsaboutanimals@gmail.com
---
© Cool Facts About Animals
|
12:55
|
Episode One: Cheetah
This is an Episodic show. You can listen to it in any order, but
episode one
is always a great place to start.
Full Episode description
What animal never ages, might have the cure to cancer, and acts like an ant despite being a mammal? The naked mole rat! This is one of the coolest animals we've done so far. Check it out! And join us in our celebration of Animal Day on February 10! Post pictures of the animals you see to our Facebook (@coolfactsaboutanimals) or Twitter (@coolanimalspod)feeds. Suggestions for animals? Questions? Comments? Email us at coolfactsaboutanimals@gmail.com
---
© Cool Facts About Animals
| Status: Active, 165 episodes | Kind: Episodic
|
Episode URL
---
The content, Artwork and advertising within this podcast is not owned or affiliated with Sound Carrot and remain the property of their respective owners.