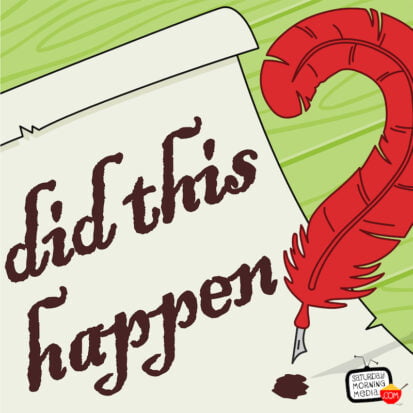 Did This Happen? EPISODE #125 "The Night Before Christmas!"
Leave a review
Did Clement Clarke Moore get his inspiration from real life stories? We explore that on today's episode of Did This Happen?! Clement Clarke Moore – Chris Sheets Officer – Kevin Berntson Find out more about the Clement Clarke Moore! ©2013 Grant Baciocco
---
© Saturday Morning Media
| 1:00
|
Download Episode
Episode One: PROMO #001 "Endorsed By The President!"
This is an Episodic show. You can listen to it in any order, but
episode one
is always a great place to start.
Full Episode description
Did Clement Clarke Moore get his inspiration from real life stories? We explore that on today's episode of Did This Happen?! Clement Clarke Moore – Chris Sheets Officer – Kevin Berntson Find out more about the Clement Clarke Moore! ©2013 Grant Baciocco
---
Episode URL
© Saturday Morning Media | Status: inactive, 64 episodes | Kind: Episodic
---
The content, Artwork and advertising within this podcast is not owned or affiliated with Sound Carrot.