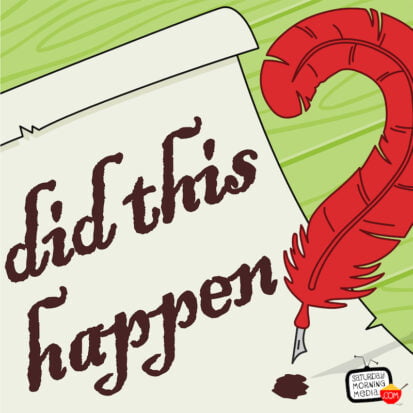 Did This Happen? EPISODE #126 "Times Square Ball!"
Leave a review
Every year a large ball drops in Times Square to usher in the New Year. We take a look at the beginings of that tradition in today's episode of Did This Happen?! Adolph Ochs – Kevin Berntson Walter F. Palmer – Grant Baciocco Find out more about the Times Square Ball! ©2013 Grant Baciocco
---
© Saturday Morning Media
|
1:00
|
Episode One: PROMO #001 "Endorsed By The President!"
This is an Episodic show. You can listen to it in any order, but
episode one
is always a great place to start.
Full Episode description
Every year a large ball drops in Times Square to usher in the New Year. We take a look at the beginings of that tradition in today's episode of Did This Happen?! Adolph Ochs – Kevin Berntson Walter F. Palmer – Grant Baciocco Find out more about the Times Square Ball! ©2013 Grant Baciocco
---
© Saturday Morning Media
| Status: inactive, 110 episodes | Kind: Episodic
|
Episode URL
---
The content, Artwork and advertising within this podcast is not owned or affiliated with Sound Carrot and remain the property of their respective owners.