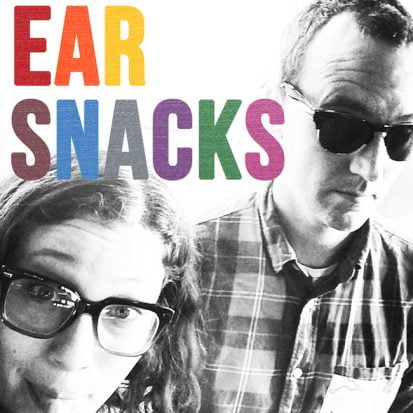 Episode 13: Strings (Part III)
Leave a review
Andrew & Polly talk about OLD strings with Polly's dad, Pops, and Marshall Escamilla from Tumble, a great science podcast for kids (www.sciencepodcastforkids.com). Please subscribe & review Ear Snacks in iTunes!!! http://bit.ly/earsnacks
---
© Andrew & Polly
| 00:16:23
|
Season: 1 | Episode: 13 |
Download Episode
Episode One: Episode 1: Fruit!
This is an Episodic show. You can listen to it in any order, but
episode one
is always a great place to start.
Full Episode description
Andrew & Polly talk about OLD strings with Polly's dad, Pops, and Marshall Escamilla from Tumble, a great science podcast for kids (www.sciencepodcastforkids.com). Please subscribe & review Ear Snacks in iTunes!!! http://bit.ly/earsnacks
---
Episode URL
© Andrew & Polly | Status: Active, 165 episodes | Kind: Episodic
---
The content, Artwork and advertising within this podcast is not owned or affiliated with Sound Carrot.