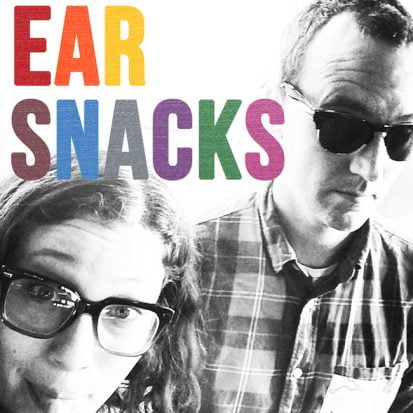 Episode 14: Strings (Part IV)
Leave a review
When will it end!?!?!? Not this week! Andrew & Polly investigate non-musical strings. We make a tin-can phone, talk to Pops, Ainsley & Darby and then call up Nigel, Mista Cookie Jar's friend in Thailand, who has a particular stringed thing… but you'll have to guess what it is. Ainsley & her parents go tide-pooling to see if there are any stringy things in the ocean. And shout-out to Bela, who loves Ear Snacks! For more information about Ear Snacks, please visit: andrewandpolly.com
---
© Andrew & Polly
|
00:19:50
|
Season: 1
|
Episode: 14
|
Episode One: Episode 1: Fruit!
This is an Episodic show. You can listen to it in any order, but
episode one
is always a great place to start.
Full Episode description
When will it end!?!?!? Not this week! Andrew & Polly investigate non-musical strings. We make a tin-can phone, talk to Pops, Ainsley & Darby and then call up Nigel, Mista Cookie Jar's friend in Thailand, who has a particular stringed thing… but you'll have to guess what it is. Ainsley & her parents go tide-pooling to see if there are any stringy things in the ocean. And shout-out to Bela, who loves Ear Snacks! For more information about Ear Snacks, please visit: andrewandpolly.com
---
© Andrew & Polly
| Status: Active, 177 episodes | Kind: Episodic
|
Episode URL
---
The content, Artwork and advertising within this podcast is not owned or affiliated with Sound Carrot and remain the property of their respective owners.