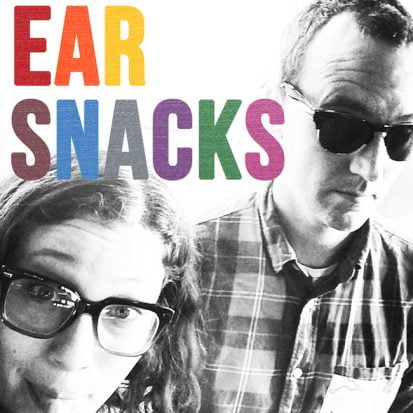 Episode 18: Letters (Part III)
Leave a review
Andrew & Polly receive letters from their friends and find out what they have to say about letters. Andrew's dad, John, talks about Post Office Bay in the Galapagos Islands. Plus, we write a letter to our listeners. Dear You, Wherever you are, whatever you're doing: we are glad to know you. We feel lucky and thankful to know you. You are special. You're special to us and everyone who knows you. We love to hear what you're thinking about! Whether you're thinking about where you are, what you're eating for lunch, or something that's big and heavy on your mind… Your thoughts are an important part of what makes you special and we're proud of you for thinking and sharing – and caring and growing and, most of all, just being Y – O – U. Love from us, Andrew & Polly
---
© Andrew & Polly
|
00:21:55
|
Season: 1
|
Episode: 18
|
Episode One: Episode 1: Fruit!
This is an Episodic show. You can listen to it in any order, but
episode one
is always a great place to start.
Full Episode description
Andrew & Polly receive letters from their friends and find out what they have to say about letters. Andrew's dad, John, talks about Post Office Bay in the Galapagos Islands. Plus, we write a letter to our listeners. Dear You, Wherever you are, whatever you're doing: we are glad to know you. We feel lucky and thankful to know you. You are special. You're special to us and everyone who knows you. We love to hear what you're thinking about! Whether you're thinking about where you are, what you're eating for lunch, or something that's big and heavy on your mind… Your thoughts are an important part of what makes you special and we're proud of you for thinking and sharing – and caring and growing and, most of all, just being Y – O – U. Love from us, Andrew & Polly
---
© Andrew & Polly
| Status: Active, 172 episodes | Kind: Episodic
|
Episode URL
---
The content, Artwork and advertising within this podcast is not owned or affiliated with Sound Carrot and remain the property of their respective owners.