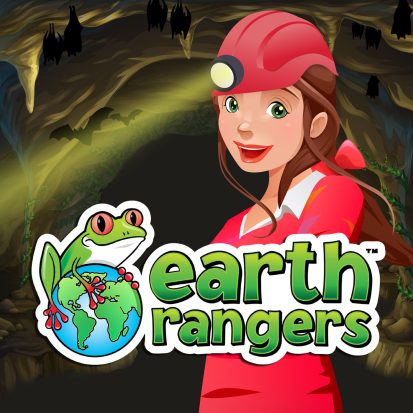 S1 E2: Big-Eared Bats and Big Cat Countdown
Leave a review
This week we're counting down the world's top 10 biggest cats, and Earth Ranger Emma ventures into a bat cave to learn about these unique flying mammals. What do bats and whales have in common? You'll find out! Check out the show notes for cool bat pics, and super bonus ultra content: https://www.earthrangers.com/wildwire/podcast/episode-2
---
© Gen-Z Media
|
00:15:54
|
Season: 1
|
Episode: 2
|
Episode One: Trailer: Introducing… the Earth Rangers podcast!
This is an Episodic show. You can listen to it in any order, but
episode one
is always a great place to start.
Full Episode description
This week we're counting down the world's top 10 biggest cats, and Earth Ranger Emma ventures into a bat cave to learn about these unique flying mammals. What do bats and whales have in common? You'll find out!
Check out the show notes for cool bat pics, and super bonus ultra content:
https://www.earthrangers.com/wildwire/podcast/episode-2
See Privacy Policy at https://art19.com/privacy and California Privacy Notice at https://art19.com/privacy#do-not-sell-my-info.
---
© Gen-Z Media
| Status: Active, 72 episodes | Kind: Episodic
|
Episode URL
---
The content, Artwork and advertising within this podcast is not owned or affiliated with Sound Carrot and remain the property of their respective owners.