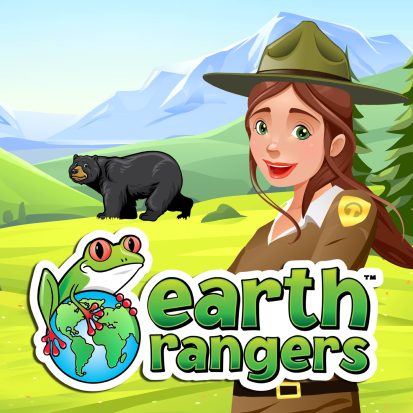 S1 E3: Black Bears, and Winter Survival Skills
Leave a review
While investigating how animals survive the winter, Earth Ranger Emma finds out that hibernation might be more than just a four-month power nap. We'll also figure out exactly who is behind the series of high-pitched night time toots that have everything from worms, crayfish, rats and bats on the lookout. Plus: Emma get's to join Mike McIntosh from 'Bear with us' as he releases 2 rehabilitated black bears back into the wild! Find out more on the show notes! https://www.earthrangers.com/wildwire/podcast/episode-3/
---
© Gen-Z Media
|
00:16:55
|
Season: 1
|
Episode: 3
|
Episode One: Trailer: Introducing… the Earth Rangers podcast!
This is an Episodic show. You can listen to it in any order, but
episode one
is always a great place to start.
Full Episode description
While investigating how animals survive the winter, Earth Ranger Emma finds out that hibernation might be more than just a four-month power nap. We'll also figure out exactly who is behind the series of high-pitched night time toots that have everything from worms, crayfish, rats and bats on the lookout. Plus: Emma get's to join Mike McIntosh from 'Bear with us' as he releases 2 rehabilitated black bears back into the wild!
Find out more on the show notes!
https://www.earthrangers.com/wildwire/podcast/episode-3/
See Privacy Policy at https://art19.com/privacy and California Privacy Notice at https://art19.com/privacy#do-not-sell-my-info.
---
© Gen-Z Media
| Status: Active, 80 episodes | Kind: Episodic
|
Episode URL
---
The content, Artwork and advertising within this podcast is not owned or affiliated with Sound Carrot and remain the property of their respective owners.