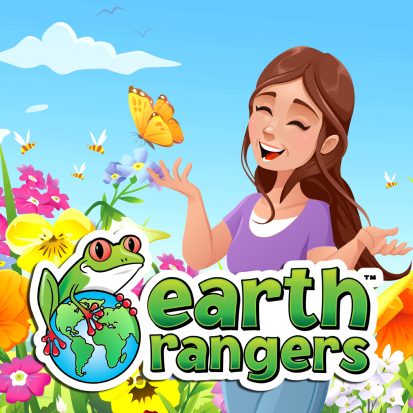 S1 E4: Eagles vs. Falcons, and Powerful Pollinators
Leave a review
We take to the sky to for a winged showdown between two of this planet's coolest birds of prey. Find out who's the top talon! Plus, investigating what the buzz is all about takes Earth Ranger Emma straight to the queen bee – and then into the heart of plant-powering pollination. Check out the show notes for this episode to vote for Team Eagle or Team Falcon, meet our bee expert, Andre, and view the pollinator slideshow! https://www.earthrangers.com/wildwire/podcast/episode-4/
---
© Gen-Z Media
|
00:16:53
|
Season: 1
|
Episode: 4
|
Episode One: Trailer: Introducing… the Earth Rangers podcast!
This is an Episodic show. You can listen to it in any order, but
episode one
is always a great place to start.
Full Episode description
We take to the sky to for a winged showdown between two of this planet's coolest birds of prey. Find out who's the top talon! Plus, investigating what the buzz is all about takes Earth Ranger Emma straight to the queen bee – and then into the heart of plant-powering pollination.
Check out the show notes for this episode to vote for Team Eagle or Team Falcon, meet our bee expert, Andre, and view the pollinator slideshow!
https://www.earthrangers.com/wildwire/podcast/episode-4/
See Privacy Policy at https://art19.com/privacy and California Privacy Notice at https://art19.com/privacy#do-not-sell-my-info.
---
© Gen-Z Media
| Status: Active, 79 episodes | Kind: Episodic
|
Episode URL
---
The content, Artwork and advertising within this podcast is not owned or affiliated with Sound Carrot and remain the property of their respective owners.