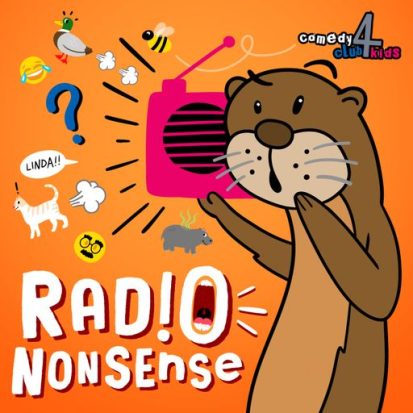 Why do some annoying grown-ups, when you ask them for a drink, why do they fill your cup less than half-way? With Marcel Lucont
Leave a review
A continental episode this week as Marcel Lucont joins the podcast – even if he's not sure he wanted to – to help answer this week's question from Jenny: 'Why do some annoying grown-ups, when you ask them for a drink, why do they fill your cup less than half-way?'
---
© Comedy Club 4 Kids
|
43:05
|
Season: 4
|
Episode: 44
|
Episode One: Season 1 Trailer and Some Important Instructions
This is an Episodic show. You can listen to it in any order, but
episode one
is always a great place to start.
Full Episode description
A continental episode this week as Marcel Lucont joins the podcast – even if he's not sure he wanted to – to help answer this week's question from Jenny: 'Why do some annoying grown-ups, when you ask them for a drink, why do they fill your cup less than half-way?'
BUY OUR RADIO NONSENSE T-SHIRTS HERE: https://comedyclub4kids.store/
(Please make sure you get a grown up to do this for you)
WE NEED YOUR QUESTIONS, JOKES AND NONSENSE TOO. SEND THEM IN TO: podcast@comedyclub4kids.co.uk
GROWN UPS: IF YOU CAN BUY US A COFFEE PLEASE DO SO HERE: https://ko-fi.com/comedyclub4kids
Website: www.comedyclub4kids.co.uk
Twitter: @ComedyClub4Kids
Facebook: facebook.com/ComedyClub4Kids
PopJam: ComedyClub4Kids
Hosted by Tiernan Douieb. Music by Paddy Gervers. Design by John Beck.
---
Hosted on Acast. See acast.com/privacy for more information.
---
© Comedy Club 4 Kids
| Status: Active, 95 episodes | Kind: Episodic
|
Episode URL
---
The content, Artwork and advertising within this podcast is not owned or affiliated with Sound Carrot and remain the property of their respective owners.