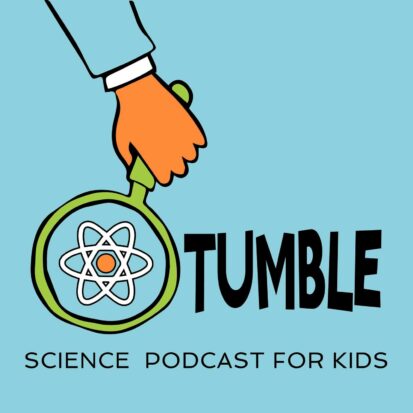 The Adventure of The Explorers Club with Richard Garriott
Leave a review
We take you inside the famed Explorers Club in New York City, where we meet a real explorer! Richard Garriott de Cayeux has been around the world and into space on scientific expeditions. He shares the stories of famous explorers and his own family expeditions – beginning with his astronaut dad. Plus, he explains on how to find a real meteorite near your house! If you want to see some of the amazing collections of Explorer's Club history, watch video tours on our blog at http://www.tumblepodcast.com We're looking for your questions for ocean explorer Gaelin Rosenwaks. Send a recording of your question to tumblepodcast@gmail.com by April 26, 2016. Love our show? Leave us a review on iTunes! https://itunes.apple.com/us/podcast/the-tumble-podcast/id984771479
---
© Tumble Media
| 00:12:17
|
Download Episode
Episode One: The Mystery of the Barton Springs Salamander with Dr. Hayley Gillespie
This is an Episodic show. You can listen to it in any order, but
episode one
is always a great place to start.
Full Episode description
We take you inside the famed Explorers Club in New York City, where we meet a real explorer! Richard Garriott de Cayeux has been around the world and into space on scientific expeditions. He shares the stories of famous explorers and his own family expeditions – beginning with his astronaut dad. Plus, he explains on how to find a real meteorite near your house! If you want to see some of the amazing collections of Explorer's Club history, watch video tours on our blog at http://www.tumblepodcast.com We're looking for your questions for ocean explorer Gaelin Rosenwaks. Send a recording of your question to tumblepodcast@gmail.com by April 26, 2016. Love our show? Leave us a review on iTunes! https://itunes.apple.com/us/podcast/the-tumble-podcast/id984771479
—
This episode is sponsored by
· Anchor: The easiest way to make a podcast. https://anchor.fm/app
---
Episode URL
© Tumble Media | Status: Active, 190 episodes | Kind: Episodic
---
The content, Artwork and advertising within this podcast is not owned or affiliated with Sound Carrot.