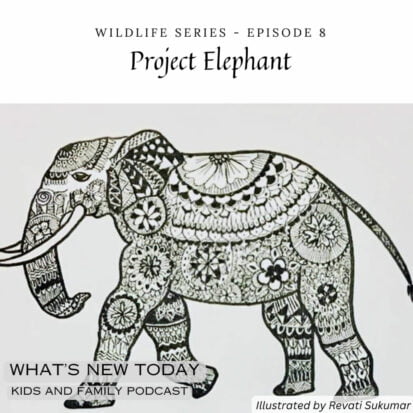 Wildlife Series: Part 8: The elephants that swam across oceans – stories of Indian elephants
Leave a review
The British discovered the dense forests of Andaman and the lack of elephants there to pull these logs. How elephants got to the islands of Andaman and Nicobar is a theme we explore in this episode.
---
© Sangeetha from Cronica Media
|
00:16:34
|
Season: 2
|
Episode: 39
|
Episode One: Introducing 'What's new today'
This is an Episodic show. You can listen to it in any order, but
episode one
is always a great place to start.