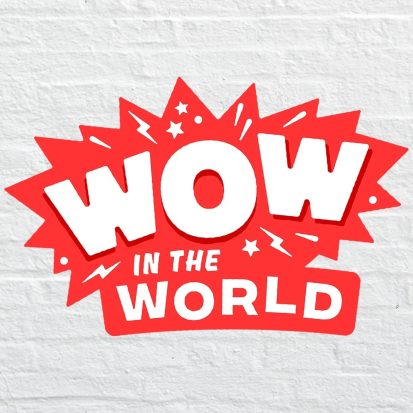 Brain Freeze! (Encore – 10/16/17)
Leave a review
What in the world is Brain Freeze? Why in the world does it happen when we're enjoying a cold, tasty treat? And how in the world do we get rid of it?! Grab an ice-cold refreshing drink, and get ready to explore the who, what, and WOW in the world of BRAIN FREEZE! Originally aired July 20th 2017
---
© Tinkercast
|
00:13:41
|
Episode: 37
|
Episode One: Welcome to Wow in the World
This is an Episodic show. You can listen to it in any order, but
episode one
is always a great place to start.
Full Episode description
What in the world is Brain Freeze? Why in the world does it happen when we're enjoying a cold, tasty treat? And how in the world do we get rid of it?! Grab an ice-cold refreshing drink, and get ready to explore the who, what, and WOW in the world of BRAIN FREEZE! Originally aired July 20th 2017
See Privacy Policy at https://art19.com/privacy and California Privacy Notice at https://art19.com/privacy#do-not-sell-my-info.
---
© Tinkercast
| Status: Active, 661 episodes | Kind: Episodic
|
Episode URL
---
The content, Artwork and advertising within this podcast is not owned or affiliated with Sound Carrot and remain the property of their respective owners.