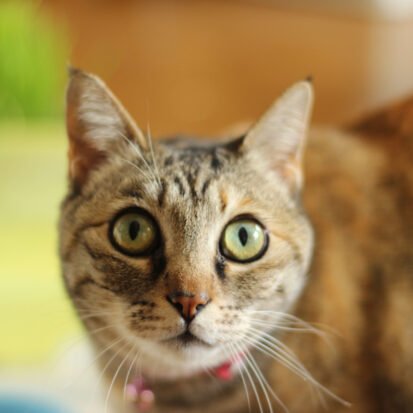 The Meow of the Misunderstood Cat with Brains On
Leave a review
Are cats evil, or just misunderstood? That's what our friends at Brains On debate for a panel of kid judges. Find out what they decide in this special guest episode! Plus, Lindsay and Marshall weigh in on their conclusions.  What do you want to know about cats? Let us know on our Facebook or Twitter pages, or email us at tumblepodcast@gmail.com. Support Tumble on Patreon, and you can have your name read on the show (and get more great stuff!) Pledge at patreon.com/tumblepodcast. Subscribe on iTunes and leave us a review! itunes.apple.com/us/podcast/the-tumble-podcast/id984771479
---
© Tumble Media
| 00:13:59
|
Download Episode
Episode One: The Mystery of the Barton Springs Salamander with Dr. Hayley Gillespie
This is an Episodic show. You can listen to it in any order, but
episode one
is always a great place to start.
Full Episode description
Are cats evil, or just misunderstood? That's what our friends at Brains On debate for a panel of kid judges. Find out what they decide in this special guest episode! Plus, Lindsay and Marshall weigh in on their conclusions.  What do you want to know about cats? Let us know on our Facebook or Twitter pages, or email us at tumblepodcast@gmail.com. Support Tumble on Patreon, and you can have your name read on the show (and get more great stuff!) Pledge at patreon.com/tumblepodcast. Subscribe on iTunes and leave us a review! itunes.apple.com/us/podcast/the-tumble-podcast/id984771479
—
This episode is sponsored by
· Anchor: The easiest way to make a podcast. https://anchor.fm/app
---
Episode URL
© Tumble Media | Status: Active, 189 episodes | Kind: Episodic
---
The content, Artwork and advertising within this podcast is not owned or affiliated with Sound Carrot.